Website development – Lets talk about SEO!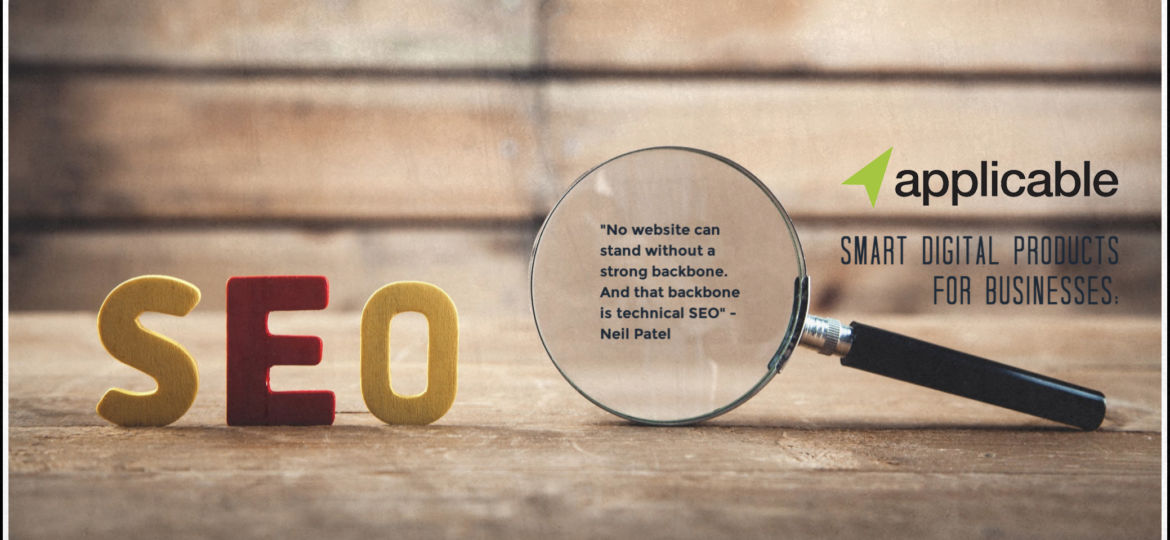 Lets talk about your website development project and how you get your site ranking on the holy grail of the first page of organic results!
When it comes to marketing your business, nothing is as effective as ranking well on google. After all, its a constant way of getting new leads without spending any money on advertising! However its not as simple as it might seem and many businesses struggle to rank in the top page of results with their website.
At Applicable we love to get SEO right from the start. So here's our top tips for you.
CMS choice
You'll be banging your head against a brick wall trying to rank in google without the good backbone of a technically strong website. Not all CMS's were created equal! We love to use certain CMS's here, take a look at our website development page to see what technology we like to build in. Before starting your website design project check what CMS you are building it in and what the fundamental SEO qualities of it are.
Technical on page SEO
If you have an existing website you can use free website audit software to check what your technical on page SEO is like. Moz have a great browser extension that will help you to see if you've got all the on page technical SEO elements there. If those crucial aspects are not right on your website, it will be near impossible for you to rank highly organically.
Keyword research and content
Before beginning to write the content for your website you need to research what keywords you want to target. Find this out by using googles free tool in their Google ad site. Questions to ask yourself are ; what keywords people are searching for in your industry?  How competitive are those keywords?  and what traffic score do they have? Once you have that sorted you can start building the content for your website around it.
To continue to build your organic search ranking you will need to be updating content on your website regularly. A blog is a great way to this. Like this one! Google's algorithms are always trawling the web looking for new relevant content. It will make your site seem fresh and informative. It can often happen that you get great SEO results but over time your drop down through the rankings as you haven't been updating your site often enough.
Remember don't go too crazy jamming your keyword phrase in too often! The algorithms will punish you for that. Google loves good quality content.
Backlinks
One of the fundamental things that determines how much authority google gives your site is how many quality back links you have.  However again, use caution as if you are linking to spam sites then it will hurt you not help you. There are free tools you can use to check your own website domain authority as it is a crucial factor in organic ranking.
Finally…
Remember SEO is a long term game, the rewards are great if you put the time into it. As unlike paid advertising, people will find your website organically. 
🤓 
If you need help with all those great website fundamentals or you are starting a website development project from scratch. 
Talk to our specialist team here at Applicable.