The Mobile App Business Revolution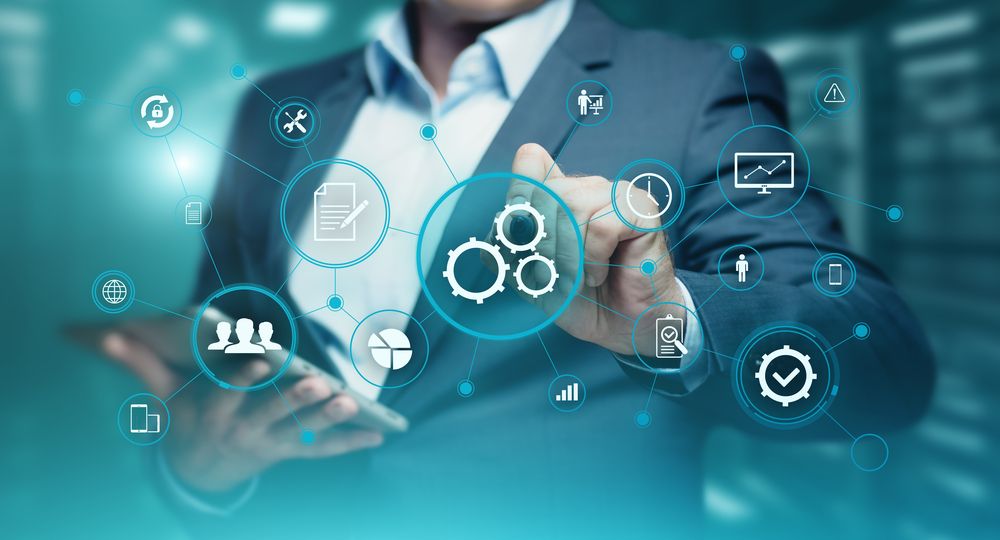 Mobile Apps developed for small and medium sized businesses are beginning to become increasingly common. For small to medium size businesses you may not of realised yet the power of streamlining processes with an App tailored to your industry and business needs. By 2020, global mobile app downloads will reach 284 billion. Can your business really afford to stay out of the game when those kinds of numbers are in play?
Become more efficient
Whether it's an app to engage your customers or a tool to streamline processes, apps are an integral part of how we live our lives. Recently we have seen a lot more interest from small to medium sized businesses that have recognised areas in their businesses that would hugely benefit from an app to be developed to automate a process.
I can guarantee that all of your employees will have a smartphone so it may not even be an issue of outlay for the business to provide everyone with one. Mobile apps can streamline processes, including supply chain, purchasing, distribution, or maintenance processes, so that a business can run as productively as possible. With information available on demand via mobile device from one accessible location, organisations tend to increase productivity and identify areas that need further improvement, which can reduce cost inefficiencies while increasing revenue.
Custom or off the shelf
With custom mobile app development there is also the potential to integrate with your current software systems. So say if you have an app for a carpet sales person, they can put all the measurements into their app, include pictures and make a quote. All this data can be sent back and can integrate with your billing system so the process is streamlined and information is not having to be entered twice. Increasingly we are hearing from customers that the app they have downloaded only does part of what they need, so then they run into problems. Investing in developing an app specific to your needs will reap rewards in the future.
Increasing employee mobility
For companies that have many employees working on the field, an app can solve all those business pain points that you are currently dealing with. It centralises data and streamlines systems so nothing ever falls between the cracks. Gleeson & Cox harnessed the power of an app for just this reason. Their truck drivers are always on the move and with a custom mobile app they have access to live information that is accurate.
Build your brand recognition
Have another method or way of engaging your customers will help to build your brand recognition. If you are a product or services company, having an app on your customers phone will mean that they are seeing your business on their phone or tablet often daily. It will help them feel connected to you even if they are not currently using your service or buying your product. They are almost certainly going to have more awareness of you and therefore more chance of engaging with you again. Especially if your app has a great UX experience and enhances the service they receive. An example of this is my local yoga studio. They have a great simple app where I can book and pay for classes, see what events or offers they have. I see their app daily on my phone and it reminds me of them and creates a sense of loyalty to them.
Taking your business global
Here in New Zealand we often feel far away from the global market. However some industries, particularly retail have the ability to reach a global market with an App. Anyone anywhere in the world can download your app and buy your product if you wish. We are local a local Auckland app development agency that have helped many clients develop apps that can be used globally.
Have a look at some examples of the business apps we have created here at Applicable. 
We are Auckland app developers that love our craft. We can develop custom mobile apps for Android and iOS platforms.