Case Study – Going above and Beyond to impact kiwi businesses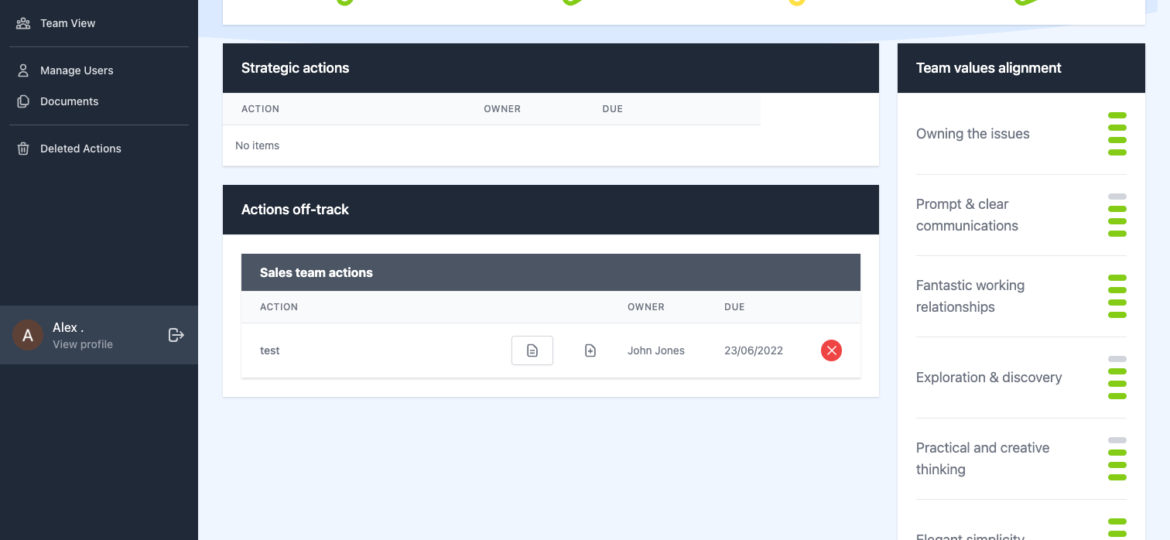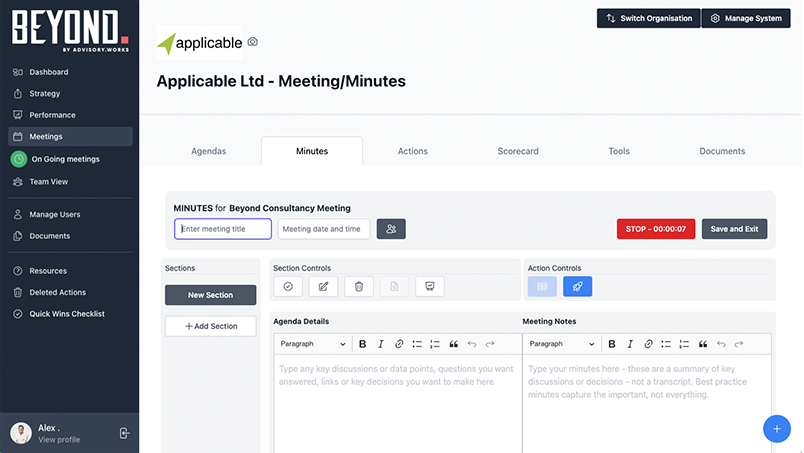 It's a truism that running a business is a learnt skillset, one that's typically very different to those required by a business to deliver its products or services. Often people who are excellent at what they do, and build a business around that, hit points in their journey where they're being held back by a need for coaching in the art of business itself.
Our client for this project, Advisory Works, has long been at the forefront of partnering with NZ businesses to coach them through these phases and beyond.
The internal problem
Whilst already a long established and successful company, Advisory Works perceived a limitation of their model. Typically businesses came with a particular problem or need, engaged Advisory Works services until they felt like they'd learnt and embedded what they needed to, then wound down or ultimately ended the engagement.
Advisory Works realized it would be ideal to provide something of ongoing value that extended connection beyond that point, keeping the client close for future needs.
The external problem
Approximately 3% of NZ businesses have a business coach, which is certain to be a far smaller number than those who could greatly benefit from some form of coaching support.
The Beyond platform
The brainchild of Advisory Works CEO, Logan Wedgwood, the Beyond platform was designed to digitize their processes, capture the outputs from consultants' work with clients, help teams have courageous conversations when reviewing performance in an ongoing manner and run the cycles of meetings key to effective execution. These areas of value have already gone a long way towards addressing the internal problem.
What also became apparent is that, paired with a little human induction and consulting, the platform itself provides tools of value to that 97% of the market who are currently underserved, going some way towards addressing the external problem.
Design phase
This was, as is often the case, a highly dynamic interaction between client and agency. Primarily Logan Wedgwood fired ideas, product suggestions and documents of existing consulting processes to John Jones at Applicable who interpreted, reflected back, wireframed and fine-tuned until the vision and the designed product came together into an MVP (Minimum Viable Product).
Whilst feedback from wider stakeholders was taken into account in the design phase, the truth of any product is that the greater part of user feedback only ever comes when people start hammering a product in real life. In this case it was accepted that there would be iteration; in cases where this is less acceptable the alternative would be to build a prototype first and deploy it in trials that are as realistic as possible.
Build phase
This can be a bit of a black box to clients; in some ways the whole point of an agency is abstracting clients from the many processes and challenges it takes to deliver highly complex software products.
However this was less the case than usual as Logan partnered with his very experienced buddy, Kerry, to lead the Microsoft .Net server-side part of the project, both the architecture and the initial MVP build. Applicable initially provided only the React.js front-end build and overall project management. Later, in the iterating phase, Applicable also provided a server-side developer to carry on that development under Kerry's leadership.
During the iterating phase Applicable also brought in a new Project Lead, Alex Chang, who contributed some great improvements to the (UX) whilst working through the feedback of early adopters and bringing new ideas to the way AW clients could interact with Beyond.
Iterating
Henry Ford may have invented the production line, but further iterations of Ford motor cars suggests the Model T wasn't actually the perfect car. No software has really hit its straps until it's been used in anger, had the benefit of large amounts of user feedback and gone through some iterations.
Beyond is currently 2.X with 3.0 coming into view; clients, Advisory Works consultants and our developers are now champing at the bit to see each new improvement build on the value already being proven in the market.
The challenges of success
Odd as it may sound, the hardest phase of developing a software product can be when it starts to succeed. The very fact that many people are using it means there are many voices, each with their own requests, thus the cost of change and building new features tends to outstrip initial income. The need for scalability and top-end security also grows rapidly during this time, as do all the facets of onboarding and support.
At the time of writing this case study we'd characterise the Beyond platform as being at this exciting, yet challenging, stage.
Future
This product seems to have come at an important time; businesses are facing unprecedented disruption and headwinds and the need for business advisory services is scaling up, even whilst some businesses are under pressure to conserve cash.
Traditional models will continue to have an important place, but not everyone can afford them so lower cost ways to deliver high value to kiwi businesses seem well placed to support our business ecosystem going forward.
As an agency that's taken a highly active interest in every phase of this project we're excited by the path ahead and look forward to seeing where Logan and his team take both theirs and their clients' businesses using this platform.