When does your business need to develop a mobile app?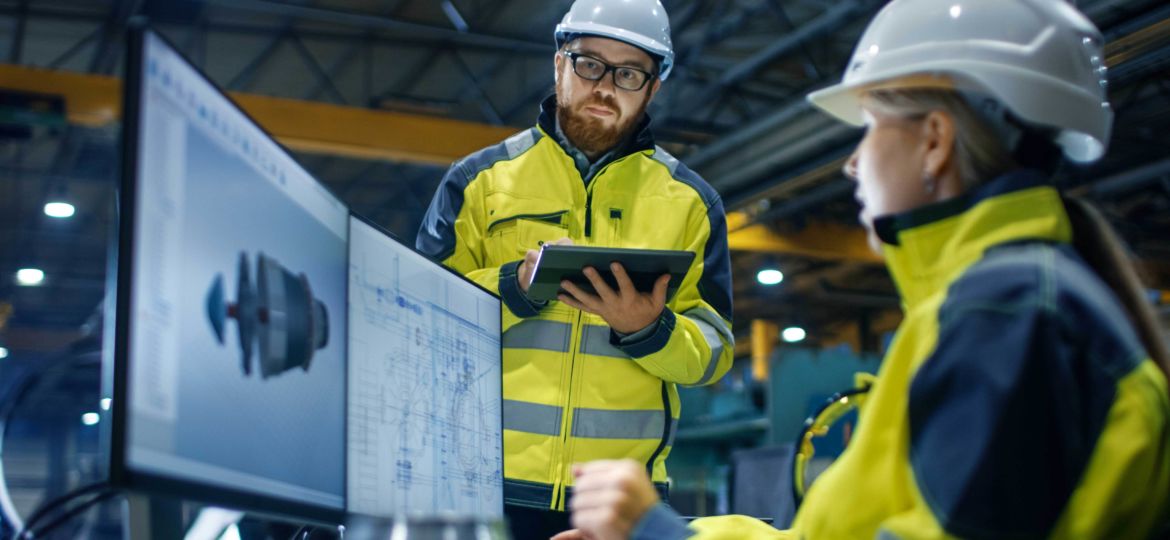 Custom business applications have become increasingly ubiquitous in recent years, going from a luxury reserved for only the largest corporations to a more accessible option for medium-sized businesses. While the cost of development can still be substantial, advancements in technology have made the coding process easier and more cost-effective.
This means, gone are the days when only tech giants in Silicon Valley could afford the expense of custom software and applications. Despite the remaining level of cost, a medium-sized business can now benefit from having its own tailored application.
So, when is the right time to consider investing in a custom app for your business? The answer varies, but there are several clear instances where a custom app can greatly enhance your operations. Some of these uses may be obvious, while others may require a little more thought.
It's Time for an App When You Want to Mobilise a Business Process
Mobilizing a business process involves transferring a process from a desktop computer to a mobile device through the implementation of a mobile app. This can take one of two forms: a customer-facing app, or an internal app for use by employees.
Customer-facing apps have numerous uses, including replacing an e-commerce website with a mobile shopping experience, and loyalty-based programs. As the industry and market mature, advancements in coding have made app development more affordable, making it possible for medium-sized businesses to have their own custom apps.
Internal apps designed for employees can also bring numerous benefits. Consider any scenario where an employee would benefit from access to a business process whilst working away from their desk. Examples include a tradesman working on a building site, or a farmer needing data about their herd. By integrating a mobile app with custom software, employees in the field and in the office can be part of a seamless workflow, allowing for better information sharing, improved productivity, and streamlined operations.
Your Business Needs an App When Your Data is Becoming Siloed
As your business evolves, you may have accumulated a variety of software and applications to improve productivity and enhance the delivery of products and services. Some of these tools may have pre-built integrations, while others may require integration services such as Zapier to connect. However, these connections are not always seamless, and some products may not even be possible to connect.
This lack of integration can result in silos of information, particularly when customer data is stored in separate applications without the ability to share across them. This can lead to multiple, disparate data sets and the frustration of having to manually combine these datasets.
A custom business application offers a solution to this problem of siloed data. By consolidating multiple applications into one, all your data is housed in a single location. Any remaining standalone applications can also have custom connections built to share data efficiently and seamlessly.
An App is Needed When You Need to Create a Unique Workflow
Workflows are sequences of steps that must be completed to accomplish a task. In business, well-designed workflows are crucial for smooth operations. However, many organizations find it challenging to create workflows that meet their specific requirements with the software and apps readily available in the market. This is where custom apps can be invaluable.
In most cases, the steps in a process are carried out or initiated by real people. A custom app with a tailored workflow can either automate certain tasks or simplify the process by reducing the number of required apps. This eliminates the need to switch between multiple programs and simplifies the task into a single, streamlined process.
An App is Required When You Want to Digitise Paperwork
Manually filling out forms is an inefficient use of resources, especially when technology provides the ability to skip this step. By utilizing an online form that can be filled out and immediately transmitted to the office by employees on the road, a business can greatly increase efficiency. This can apply to a wide range of situations, such as submitting a quote, processing a sales order, or any other task that requires data collection.
A custom app that integrates with your business systems can streamline what used to be a cumbersome paper-based process. It also enables you to share information quickly and respond to customers in a timely manner. This not only applies to forms, but also to photos that can be sent in the same way.
Having all forms, paperwork, and photos stored in a central repository that is easily accessible from the office or on the road makes it simple to manage and organize your information.
An App Is Essential When Your Staff Are Too Busy to Cope With Demand
The impact of Covid-19 has created a shortage in the job market, making it difficult to find the right candidate for open positions. Instead of constantly searching for new hires, maximizing the potential of your existing employees can be a more effective solution.
One way to do this is by reducing the workload of your staff. A custom app can help identify time-consuming tasks and streamline processes to increase productivity. By simplifying the number of software and apps used, employees can save time and focus on higher-level tasks that cannot be automated.
For instance, automated social media posting can free up time for employees to work on other important tasks. The result is a more efficient and productive workforce, potentially reducing the need for new hires.
Apps Solve Real Issues When You Have Lot of Different Software
As your business grows, you may find yourself juggling an increasing number of software programs and applications. Each one serving a unique purpose, but the constant back and forth between different tools can waste valuable time and impact efficiency.
A custom software solution can simplify and streamline your processes, eliminating the need to switch between multiple windows and applications. By centralizing your workflows, you can automate repetitive tasks and free up your employees to focus on more complex, high-level projects.
This not only makes your employees' jobs more fulfilling, but it also has the potential to increase overall productivity and drive your business forward. In turn, this can lead to higher-paying job opportunities and a more successful company.
Apps Mean More Profit When You Have a Popular e-commerce Store
In 2022, mobile shopping gained significant traction, with 45% of global mobile users shopping online at least once a day (according to YouGov). As smartphones increasingly surpass desktops as consumers' preferred shopping devices, companies are recognizing the importance of mobile-friendly websites. However, few companies have taken the extra step to offer custom mobile apps for their shoppers.
While a mobile-friendly website can suffice, a device-specific mobile app offers a significantly enhanced shopping experience that can't be replicated by a website alone. A custom e-commerce app can offer benefits such as:
Convenient, anytime access to your store from anywhere

Sales and other relevant notifications through push notifications

Personalized shopping experience, leading to increased customer loyalty and higher sales

Valuable data and insights to continuously improve your e-commerce offering

Simplified tracking of loyalty points

Targeted promotional campaigns to specific segments of your customer base
For e-commerce businesses, developing a mobile app is an opportunity to take your business to the next level and stay ahead of the curve in mobile shopping.
The Time for App Is Now When You Want to Increase Your Customer Service & Brand Awareness
An app can be a valuable asset for businesses seeking to enhance customer engagement, brand loyalty, and brand awareness. By developing a custom app, companies can offer their customers a seamless, interactive way to connect and engage with the business.
Through an app, businesses can gather valuable insights into their customer's preferences and behaviors, which can be leveraged to personalize the customer experience and improve the efficacy of marketing and sales efforts. The collected data can also be used to target specific promotions to specific segments of the customer base.
Loyalty programs are a classic use case for apps, as they provide a convenient way to replace physical cards and stamps. The app can display a visual representation of the customer's loyalty points, increasing engagement and providing opportunities to gamify the loyalty program with exclusive deals and bonus rewards.
In today's digital age, apps are becoming an essential tool for businesses to connect with their customers. If your business isn't already utilizing an app to engage with your customers, you're missing out on a valuable opportunity to build deeper connections and increase customer loyalty.
An App Makes a Real Difference When You Want to Have Real-time Reporting
Real-time reporting and tracking are crucial capabilities that custom apps can provide, allowing you to choose what metrics to monitor, how often, and how they're displayed. With a visually appealing custom reporting display, you can easily track all the key performance indicators that drive your business success.
From employee performance and customer satisfaction to inventory levels, dispatch times, and volume of sales and quotes, the list of what you can track is virtually endless. This wealth of data can help you identify potential issues early on, and monitor the overall health of your business.
In conclusion, the uses of custom apps in business are vast and varied. Whether you're already considering some of these possibilities or just discovering them for the first time, now is the time to act. App development requires investment in time and resources, but an end result is a tailor-made tool that meets your specific needs and drives your business forward. If you're looking for a reliable app development partner, look no further than Applicable. With over 15 years of experience and a wealth of expertise in the field, we'd love to have a chat and provide you with any feedback you're looking for in regard to your needs.
If you want to find out more about developing a mobile app with Applicable – read more here.